《北風》電影
accessed Sep 16, 2018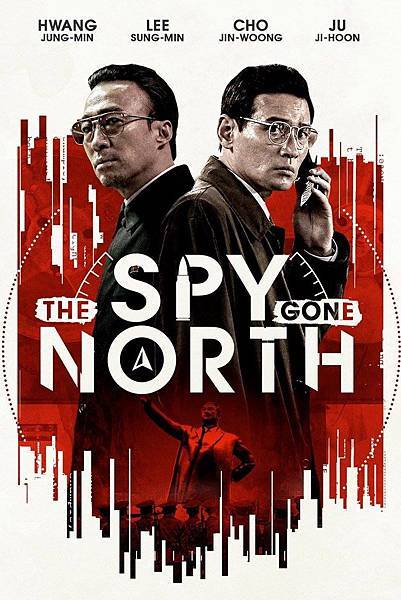 這部南韓參展坎城影展的力作,根據「黑金星」事實所改編。全片拍攝極具真實感,尤其金正日那幾幕,幾乎可亂真。
The Korean award-winning film "The Spy Gone North" is an impressively realistic, suspense-filled, and ultimately uplifting film based on the true story of "Black Venus".
情節緊張、演技洗鍊。雖然充滿爾愚爾詐,但是片子最後意外的呈現出中低層情報人員經歷生死考驗而超越敵我的情誼和義氣,著實感人。尤其與上層官員政客卑鄙自私對比下,顯得人性的高貴。
有些場景在台灣拍攝。
極為推薦的另類佳片。
林中斌 2018.9.16
Although the story is filled with intrigue and distrust, the noble brotherly bond between low-ranking operatives across the line between enemies that was formed through the crucible of life-threatening danger is deeply moving. It is especially so as in contrast to the selfish and base calculations of the high-ranking officials and politicians.
Rotten Tomatoes rated it "Five Stars out of Five"
Highly recommended.
Chong-Pin Lin September 16, 2018
The Spy Gone North (2018) - Rotten Tomatoes
https://www.rottentomatoes.com/m/the_spy_gone_north/
評分:100% Rotten Tomatoes rated it "Five Stars out of Five"
In 1993 Korea, the only country where the Cold War continues, tensions surrounding the development of nuclear weapons escalate. Seok-young Park, an army major in the South Korea military intelligence with the code name 'Black Venus' is assigned a mission to infiltrate the North Korean nuclear facility. Seok-young disguises himself as a South Korean businessman working on a collaborative project with North Korea, and approaches Myung-woon Lee, a North Korean high official based in Beijing. After laying down groundwork for years, Seok-young finally manages to win the North Korean ruling class' trust and secure a contract for joint advertising. However, Seok-young soon discovers that both North and South Korea are making secret deals for their own interests in the 1998 South Korea presidential election.
《北風》是一部2018年劇情片,由尹鍾彬執導的一部韓國劇情片。入圍第71屆坎城影展午夜單元。本片獲得第23屆釜山影展最佳影片、導演、最佳男主角、男配角、劇本及美術獎7項大獎提名,從演技到技術全方面獲得評審的肯定。